Root Basket - hanging basket that holds root vegetables such as garlic, onions and potatoes. There's the old fashioned wire kind, of which i have and use as a planter, and then there's the handmade, hand woven kind. These have got me drooling just a touch. Enough so that I plan to check and see if I can hang the wire one that I've got in my pantry so as it's out of the way enough. If not, these are always an option and they hang on the wall. I truly feel that I only need one to use for my garlic that didn't get braided this Summer. I simply want to cut the stems and roots and store them in something airy and big enough. The original "root basket" that I found is sold out. I have found the following from Amazon to Etsy.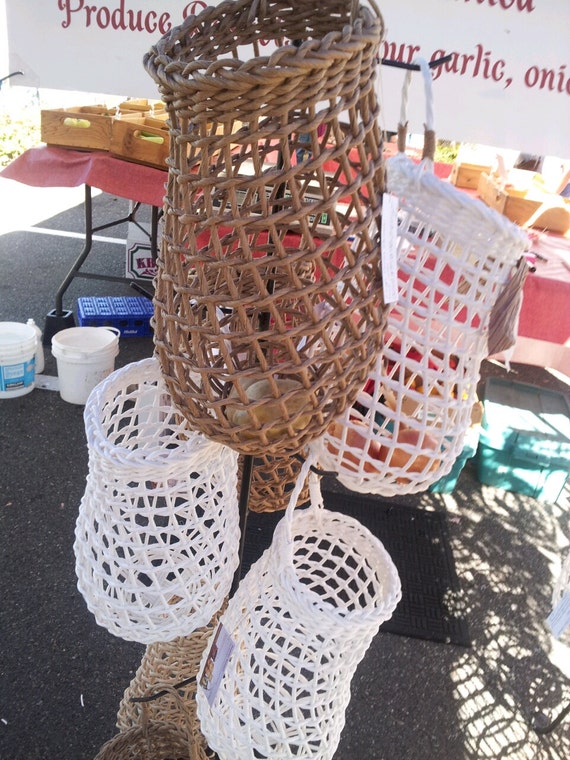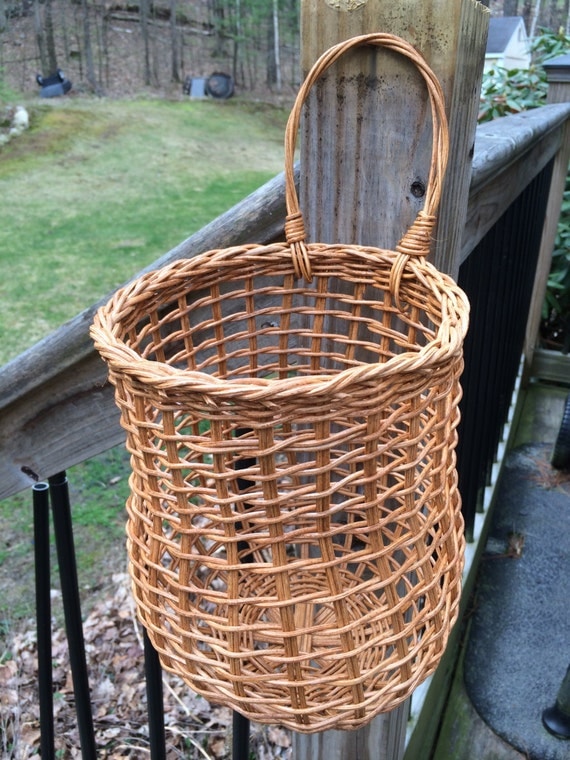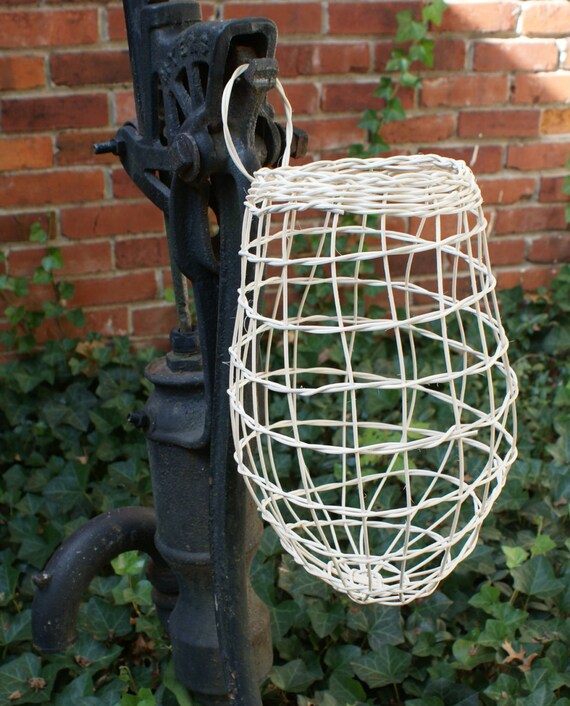 Then again... I could hang wire baskets from my herb drying stick across the sink. It doesn't get much light.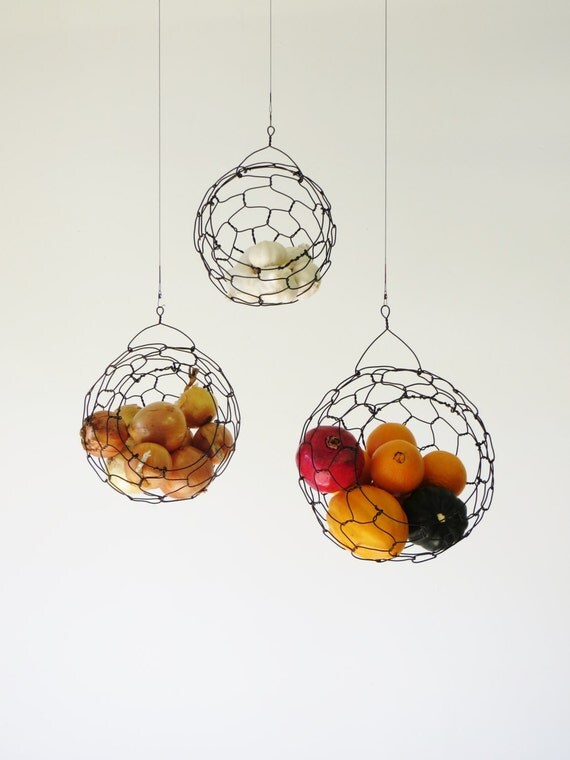 Alas... I will try to make do with what I've got. These pictures sure have given me some good ideas. I wonder if there's a tutorial on youtube... hmmmm.