I have seen some of the cutest posts on DIY Halloween decorations. We live so far off the road that no one sees decorations if I do them. The most I do is carve a pumpkin for the porch on Halloween night to keep bad spirits away. I think that's why the day care means so much to me that I can do it up right there! I love the witch hats! click the pics for links.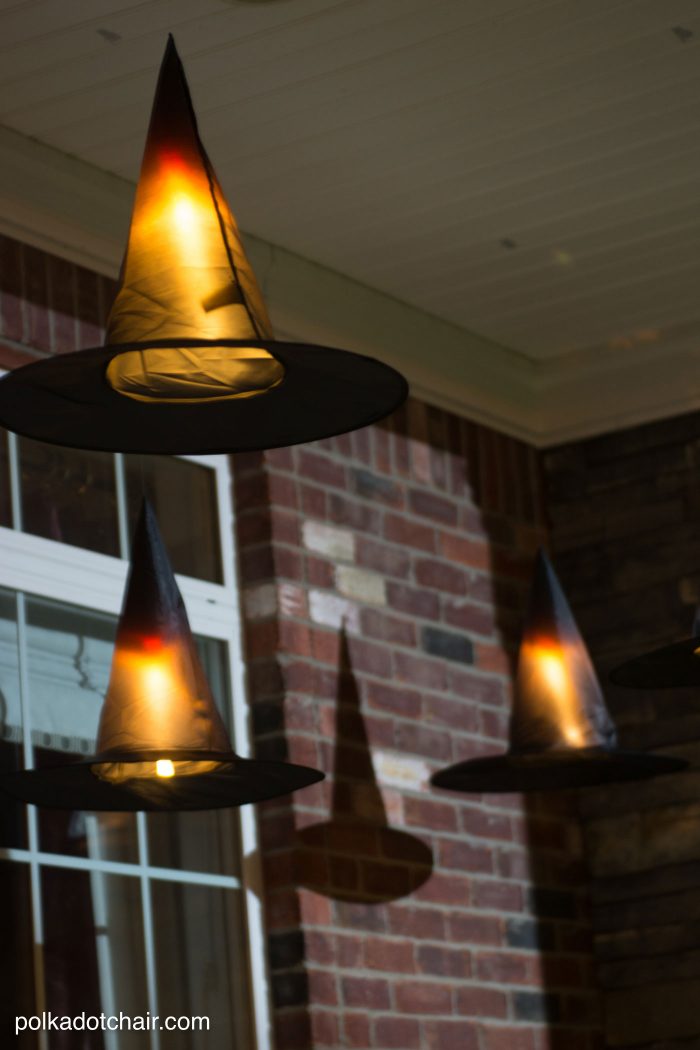 Found on polkadotchair.com
I'm not big on wreaths but this is too cute. I think they glow in the dark too!
Found on ilovetocreate.com
See all of their Halloween Posts and DIYs
HERE
.
I love these witch skirts and legs made from umbrellas. So smart!
Found on facebook... no link... sorry!
This is pretty clean, fun and easy to do.
Actually.. it's pretty dang gorgeous!
Found on ourvintagehomelove.blogspot.com
And one more. These mummies are going to be made at the dc!
Probably a bit smaller than these but how easy!
I'd better get to cutting out some circles! TTYL!