I've said it before and I will say it again.... This hand cream is the best stuff for overly dry, cracked hands. Our mountain four wheeling trip, even though I used my Nivea hand crème, was so dusty and dry that it played absolute hell on my skin. I have dry skin as it is anyway but on our last morning there I was literally counting the cuts and open cracks in my hands. While we were at my Mom's that night my Dad reminded me of O'Keeffe's and luckily I had some at home. I put it on, heavily might I add, before bedtime that night and when I woke up I only had one bad crack still open. On the tip of my middle finger to boot... no way that's not going to hurt all day. I am typing this on Tuesday and after using it Monday night as well as this morning, the last cut has closed and all of the stray skin things that snag of fabric have gone. I don't know what they put in this stuff but it is fantastic. Thanks for the remind Dad!
BTW you can buy the hand cream at Walmart or Ace Hardware or I'm sure online somewhere.
On our (Lacey and me) most recent trip to our favorite thrift in Nashville, Ladies of Charity, I purchased only one pair of jeans... and one jacket. Most of the time I find more... depending on mood and availability of goods. I paid ten bucks for a pair of
Express Stella skinny jeans
and I am in love. I would wear them every day if I could. I've had skinny jeans in the past that smothered my calves and I could never wait for the day to be over to take them off. These fit dreamily and have just the right amount of stretch so I don't feel confined at all. I got this picture from the Express website and the jeans pictured look tighter on her calf than these are so I'm wondering if mine could possibly be the barely boot cut that they advertise. Either way... I'm in love.
I know this picture of the whole box of Froot Loops is weird but it's the best I could find. Mary Evelyn found these Spooky Froot Loops at the Hendersonville Walmart and got a box for us at the day care. The cereal has marshmallows that are skeleton bones and you put the skeleton together. Talk about playing with your food! Not only did I enjoy them in milk because what's better than Lucky Charms-type marshmallows in a big bowl of Froot Loops?? But the kids at the day care enjoyed them for a snack as well and it kept them busy for a little bit putting the bones together. They thought that was pretty cool. Probably why they like Mary Evelyn so much!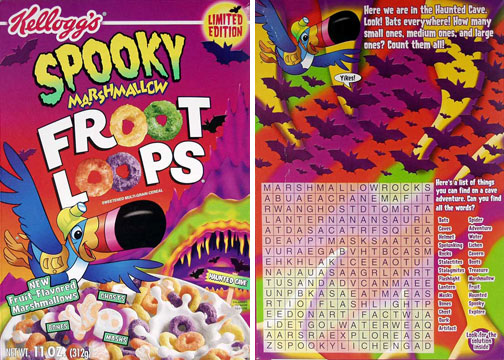 Usually, when my nails have the chance to grow out some, which is normally in the Fall for reasons I don't know, I am into darker nail polish. My usual love and "go to" is OPI Lincoln Park After Dark or OPI Russian Navy which are two of my ultimate favorites. But for now I just want something simple and clean. With OPI Altar Ego I find that upon first glance you may not notice I have polish on at all. But when the light hits you see a hint of pearl that I like. It's a simple clean look that I am really enjoying right now. The darker nails just aren't doing it for me and I am happy that I have found a new "go to" in a much lighter polish.
This is definitely not my hand! Photo found on pinterest.
AND I am for sure in love with
THIS POST
from
CloverLane
which is a blog I've read for years.
I know a few younger people who spend a lot of time taking pictures of themselves. (I'm one to talk with all those shoe pictures yesterday!) The kissy mouth face... I've had enough. I love your face the way it is and most of the time it doesn't look any slimmer by puckering up if that's what you're going for! Wow... that feels better. Kissy mouth has been bothering me for a while and the post by
CloverLane
says it very well! That's one smart Mom!
P.S. I swiped the picture from her post too.