I absolutely LOVE when QVC has their spring garden party smack in the midst of winter. If they did this show once a week I strongly believe my winter blues would diminish. I walked in the day care this morning and flipped on the tv to find the deal of the day reeling me in. I quickly called Mary Evelyn and within minutes we had split the deal. So... this summer my container plants will be my begonia bulbs that I bought from QVC last year and saved over the winter in the basement, my caladiums that I do the same (4th year now) AND these beautiful sedum... WHICH come back every year might I add. I don't landscape. I have two rose bushes but other than that I strictly stick to containers of all sorts. I wanted to share just incase you are interested yourself.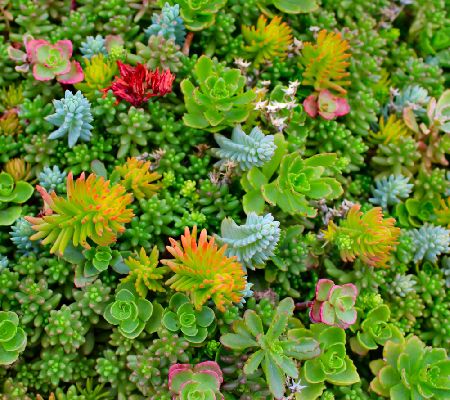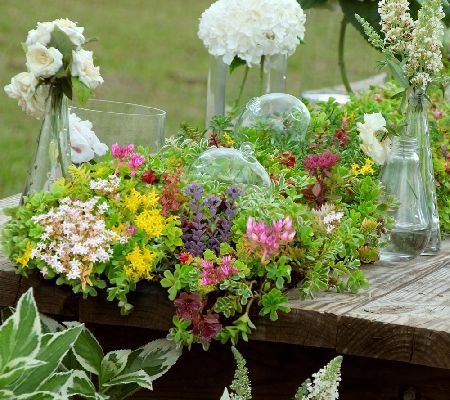 Fantastic! AND it will go dormant during the winter and come back the next year.
Now... I do remember (pretty sure) that my Mother had a yellow-ish type of sedum that was a ground cover. So if you put this in an area that you don't want to fill you might now like it. But it looks really easy to transplant. The video of how they harvest this stuff was amazing.
I plan on sharing my half too! And having some at the day care. It only takes a little bit!