I love to garden. I absolutely love to start plants from seed and watch them grow. I love to plant seeds mid season in pots on my porch just to see if they will come up and a lot of times they do … and bloom! I adore planting bulbs in the fall and waiting all winter for them to pop their heads up, and with this spring like weather we have had this past week we may just begin to see it too soon! I like to save seeds from garden vegetables and flowers and use them year after year. I love teaching the kids at my day care how to garden and dig in the dirt and harvest our veggies. Heck… right now we've got wheat grass growing inside and are trying to sprout an avocado in our kitchen window. I simply cannot resist the urge to grow and nurture something.
I have known about this addiction for quite some time. I know that when I pass the reduced and sad looking plants at the garden center, that are begging for a drink and someone to care for them, that I am likely to be the poor sap that goes back to get at least one. That's how I wind up with African violets most of the time. Every time I go to WalMart during the spring and summer I usually come home with "just one more." I even have a special fund called my "flower and garden" money. I never touch it unless it involves… well… gardening and flowers. Well guess what, it's January and I touched it this morning.
A year or two ago I checked out Mary Jane Butters' book at the library, Mary Jane's Outpost. I loved it so much I wound up buying it after they wouldn't let me keep it after six weeks. There was one tip in the book, among many, that spoke of bulbous begonias. Now, I've bought begonias before but never had any from bulbs that can be used year after year. I grow Caladiums this way. At first, I bought the bulbs reduced at the garden center and even though it was late in the season I tried them out in pots on the porch steps. They grew fantastic! At the end of the season, when the leaves died back, I snipped the leaves and scooped the bulbs out of the pots. I let them air out a day or two then put them in a paper bag, folded and tucked it in the basement for the winter. Now all I do is get the bag back out and pop the bulbs in some dirt in pots. The begonias will work in the very same way.
I have searched for bulbous begonias and either I can't find them or when I do they are pretty high priced. Mostly I just can't find them. Especially not around local. Until this morning! As you know I am a QVC watcher. They are always just so happy and friendly. Beats the local news… how depressing! I came into the day care early and switched on the t.v. and was gladly surprised to see their January garden show was on and low and behold guess what they were selling… begonias! From bulbs!! I was so tickled! I thought of my flower fund and thought of the begonias…. thought of my flower fund and thought of the begonias. I logged on to my computer and ordered them. I am so excited and can't wait to plant them! They should arrive towards the end of April and you'd better bet there will be pictures of them this summer to share with you... and the next summer and the next summer and the next!!!
Here's
the link to the jumbo combo box that I bought. And if they don't sell out soon I'll probably end up with another one!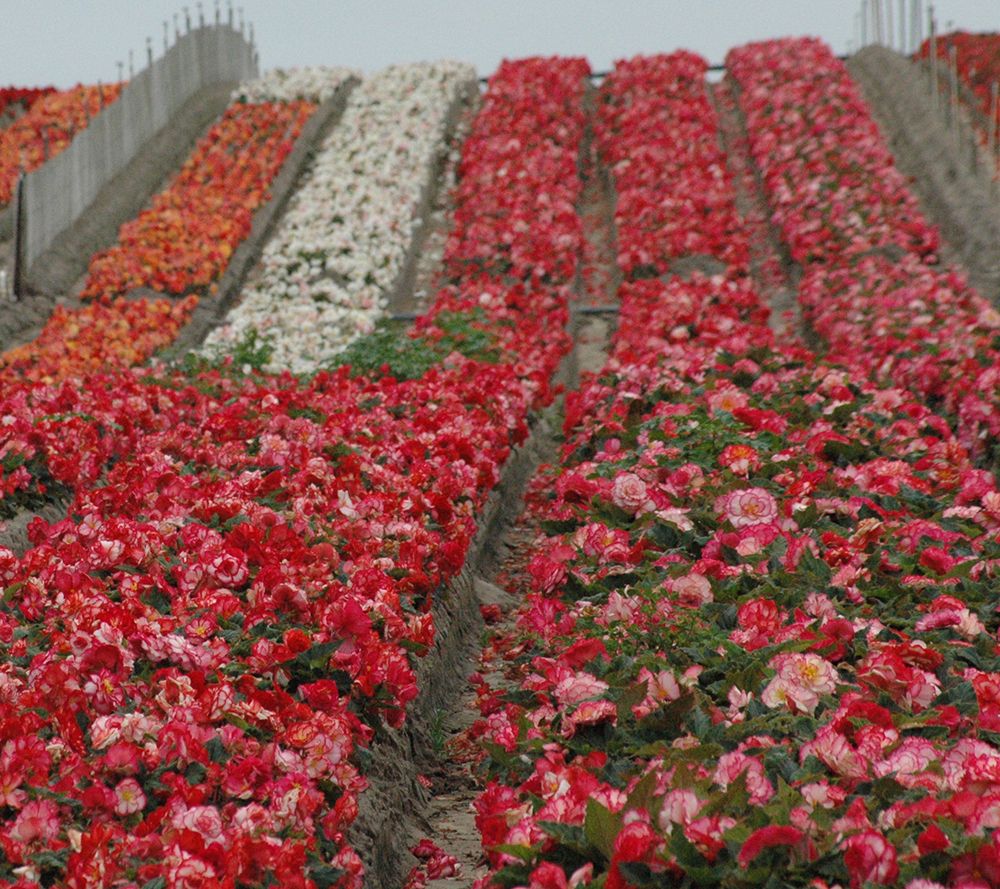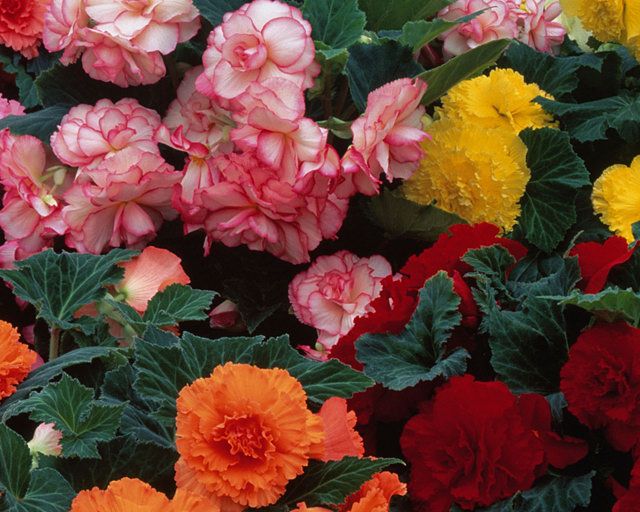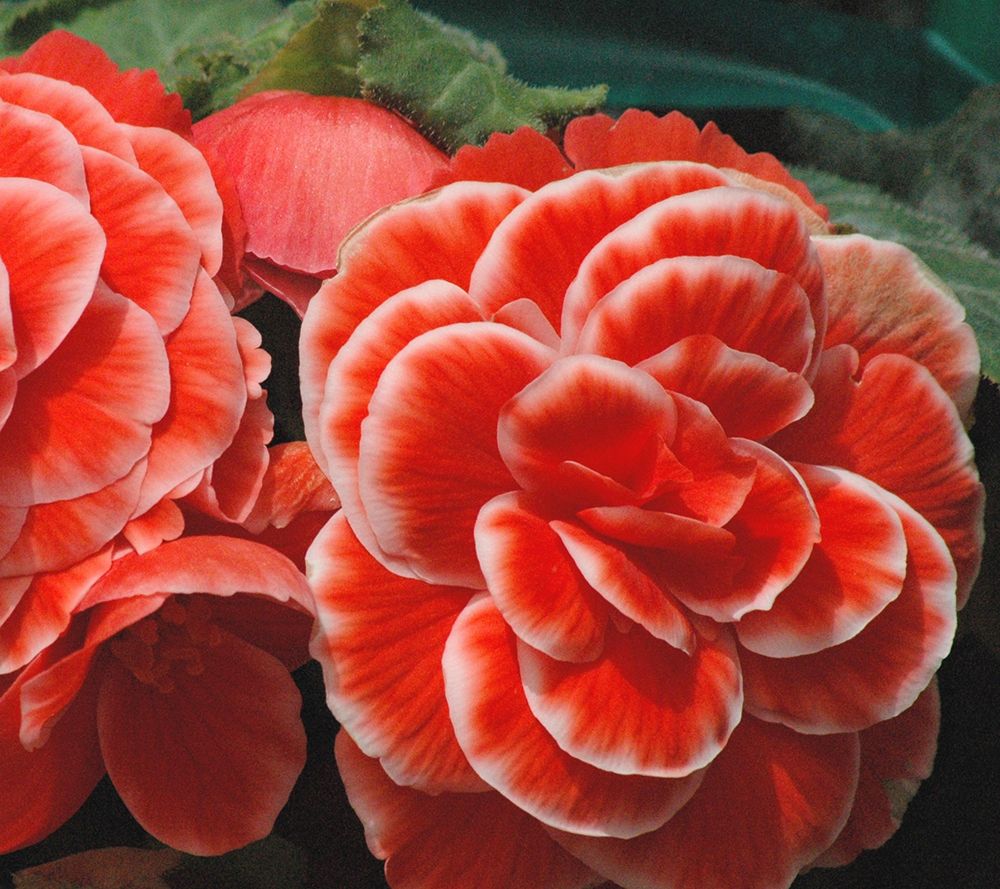 All photos from QVC.com