Don't you just love popping around the web, especially on Pinterest, and finding all sorts of yummy treats to make? I certainly do! And here is where I share them with you!
OK with Valentine's day coming up, and lucky me who gets to celebrate at home and at the day care with the kiddos, I found an idea or two that I can't get out of my head!
I love the idea of everything heart shaped and also a lunch where the kids could put their own meal together however each one chooses! This certainly will not be limited to these for treats. That's a lot of heart cutting! And the crackers....
Photo linked to thekitchn.com
The crackers look simple and fun to make.... now let's talk about a dip shall we??
Photo and recipe credit: allisoneats.com
I would like to confess that I am trying my very hardest to enjoy kale. Maybe I haven't had it in the right recipe or combination yet although I've tried many. This dip however may just do the trick for me! It will be perfect for little ones to dip their Valentine lunch hearts into don't you think?
And let's not forget that sweet tooth!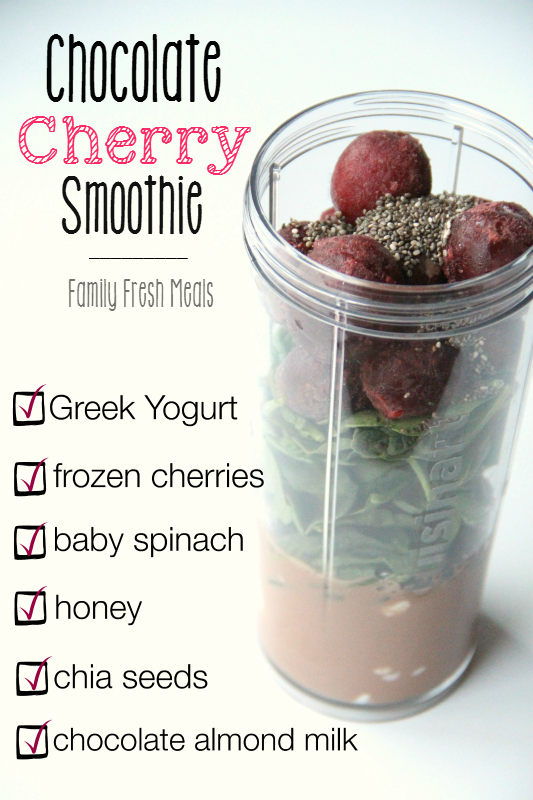 Photo and recipe credit familyfreshmeals.com
I am a big fan of chocolate, cherries and smoothies. Why wouldn't this be the perfect Valentine dessert go to? It's healthy and looks delicious. I've kind of always been partial to raspberries with my chocolate... or lemon with my dark chocolate... but this one I will definitely give a try!
I absolutely love the title of this blog post featuring a good looking, healthy smoothie.
Show Yourself Some Love With A Berry Beet Smoothie
I admit, when I used to go and have lunch with my Grandmother at her assisted living facility, she would always have beets on her plate and I wondered why. "They can't be good", I thought and truthfully to me they're not. Dr Yim once told me to add raw celery and beets to my diet to help cleanse my liver. So I bought the pickled kind which have sugar added. They're something to get used to. I believe totally that I will brave, for my liver's sake, the beets and try this beautiful smoothie. Love your liver... eat beets!
What about you? Got any special Valentine recipes on your list to try?